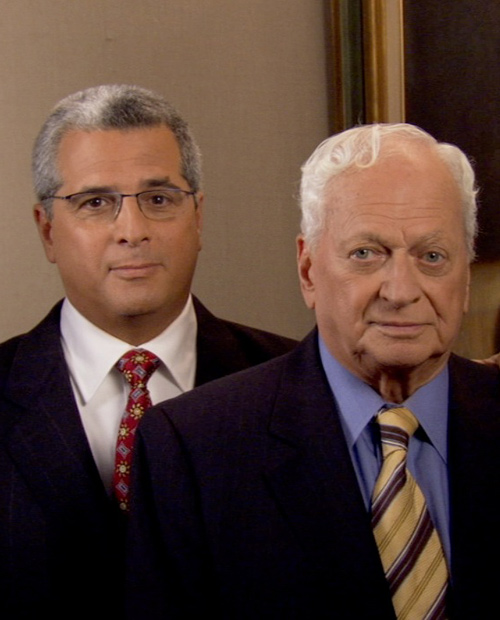 Stanley Sacks
Positon:

Attorney

Practice Areas:

Personal Injury

Location:

150 Boush Street, Suite 505 Norfolk, VA 23510

Phone:

(757) 623-2753

Email:

sacks@lawfirmofsacksandsacks.com
Stanley E. Sacks practices Personal Injury and Criminal Defense Law in the Federal Courts and all State Courts in Norfolk, Virginia Beach and in all seven Cities of Tidewater and Hampton Roads, Virginia. Over the years, both Andrew and Stanley have also lectured Lawyer Groups on Personal Injury and Criminal trials and subjects in many areas around the State.
He is a former Member of the House of Delegates of the Virginia General Assembly in Richmond.
Stanley was one of the original founders and former President of the state-wide Virginia Trial Lawyers Association, which now has about two thousand members. Stanley has also been highly rated by national Legal Rating Associations including the "The Best Lawyers in America" for both Personal Injury and Criminal Defense for every year ever since this national publication began in 1983; and was recently congratulated by "Best Lawyers" as one of its esteemed colleagues for the last 30 years.
Lawyers listed in ""est Lawyers" are selected "based on an exhaustive and rigorous peer-review survey," which has been described by the American Lawyer Magazine as the "most respective referral list of attorneys in practice."
The leading Legal rating authority, Martindale-Hubbell has for many years, consistently rated Sacks & Sacks and Stanley and Andrew Sacks, individually, with top rankings described as: "the highest level of legal ability" and "very high" in "conduct, ethics, reliability and diligence."
Contact our law firm to receive the personalized legal guidance you need from an experienced attorney.
Practice Areas:
Motorcycle accident
Bicycle Accident
Maritime cases: Jones Act and Unseaworthiness
Admiralty Law
Auto accident/Car Crashes
Tractor trailer/truck accident
Pedestrian Accidents
Multiple Vehicle Accident
Boating Accidents
Medical Malpractice
Slip and Fall
Product Liability