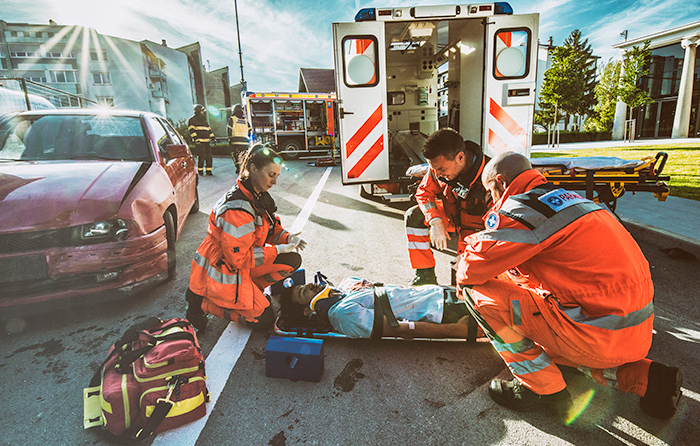 Serious & Catastrophic Accidents
Sacks & Sacks, PC in Norfolk, VA (a Law Firm whose "roots" go back over 100 years) provides legal services for those who have suffered a personal injury due to a serious or catastrophic event. If you, a loved one or someone you know has been a victim of a personal injury, you deserve the best personalized legal representation. At Sacks & Sacks, PC , we go above and beyond to ensure that you receive the personal attention and care you seek when you need it most. Our attorneys are dedicated to seeking fair and just legal compensation for those who have suffered any type of personal injury.
Using our long experience and our vast resources, including our relationships with qualified medical providers and insurance company adjusters and claims contacts, we provide the best possible result for each client. Our office is committed to vigorously prosecuting our client's cases to obtain every dollar owed. We do not rest until a full recovery is received on our client's behalf, resulting in successful results.
You need an experienced, qualified and successful injury lawyer who will protect your rights and seek the best possible settlement, choose Sacks & Sacks, PC of Norfolk, VA for personal injury cases dealing with serious or catastrophic injuries. Since 1911, we have sought – and won – compensation for victims of injuries caused by the negligence of others. Our experienced attorneys will provide you with a realistic view of your case, and we're not afraid to take on difficult suits.
Everyone on our staff is dedicated to helping injured people with their personal and professional legal needs. We represent you before State, Federal, and Appeal Courts, and offer quality counsel. Contact Sacks & Sacks, PC today!