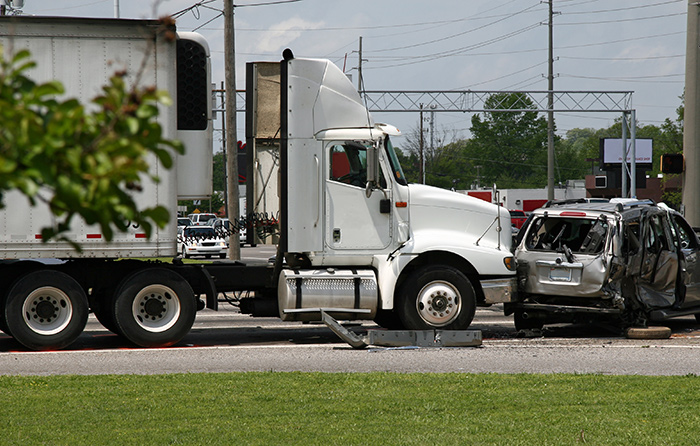 Truck, Tractor & Trailer Accidents
When you have been injured in a truck, tractor or trailer accident, contact the attorneys at Sacks & Sacks, PC as soon as possible. Our dedicated team of lawyers based in Norfolk, VA , will immediately investigate the circumstances of your injury and put together a case to provide the compensation you deserve.
These accidents, for success, require specialized attention to every phase of Investigation, witness location and interview, knowledge of the special favorable Law that can apply in truck and tractor-trailer cases.
At the Sacks & Sacks, PC , we understand that a sudden and violent accident or injury deprives you of more than just money—it deprives you of a feeling of safety and security. All too often victims are haunted by the memory of what happened to them, sometimes to the extent that counseling and treatment are necessary to help them cope. Nightmares and trouble sleeping are common symptoms of such emotional upheaval.
Filing insurance claims and managing repair costs strains a victim's already tense resources. Victims often struggle to manage the seemingly insurmountable costs associated with accidents and injuries. As days turn into weeks and then into months and sometimes years, victims become cash-strapped and financially drained.
Truck and tractor-trailer accidents frequently involve very serious injuries and high damages.
Our law firm offers expertise in personal injury representation for these accidents. Throughout our many years in practice, we have represented individuals who sustained personal injury and families who have lost a loved one due to the negligence of another person or company.
Everyone on our staff is dedicated to helping injured people with their personal and professional legal needs. We represent you before State, Federal, and Appeal Courts, and offer quality counsel. Contact Sacks & Sacks, PC today!